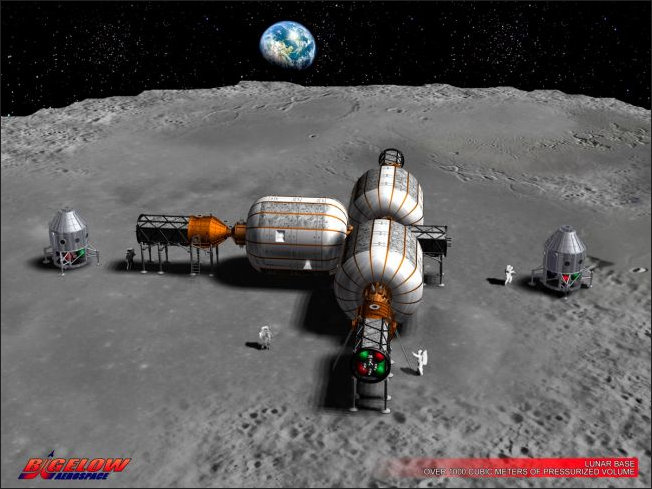 Is the Bigelow Expandable Activity Module (BEAM) the future of outer space habitation? Bigelow Aerospace hopes to demonstrate that it is with the launch of BEAM on the next launch of SpaceX's Falcon 9 rocket, reports Space.com.
"This will give us the opportunity to demonstrate expandable-habitat technology as part of a crewed system for the very first time," said Michael Gold, director of Washington, D.C., operations and business growth for Bigelow Aerospace. "This will be a very big step."
The inflatable habitat is launched in a tightly packed configuration, taking up less room in a rocket than traditional metal habitats. When expanded, they offer much more living space when they reach their destinations. They also offer greater protection against space radiation and debris strikes than metal modules do, Bigelow contends.
The idea of inflatable habitats has been around for more than 50 years but the earliest model, made of rubber, would have been destroyed by any meteoroid or piece of space junk. The concept had to be shelved until materials science advanced to the point where Kevlar-like weaves were strong enough to withstand the space environment. more "Bigelow Touts Benefits of Inflatable Habitats"