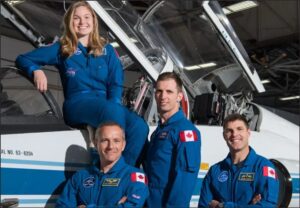 What happens if a crime takes place on the Moon?
Well, Canada has amended its criminal code, reports Gizmodo, to allow for the prosecution of crimes committed by Canadian astronauts during trips to the Moon or on the lunar surface. Canada's criminal code already covers crimes committed aboard the International Space Station.
This is not an entirely hypothetical concern. There are such things as Canadian astronauts. The Artemis 2 mission will include a Canadian astronaut, and Canada is contributing a robotic arm to the Lunar Gateway, a planned outpost around the Moon.
Governments normally assert judicial authority only over geographic areas that they control. No one claims control over lunar territory, much less cislunar space. Canada's extension of its legal writ may set precedents for other governments.