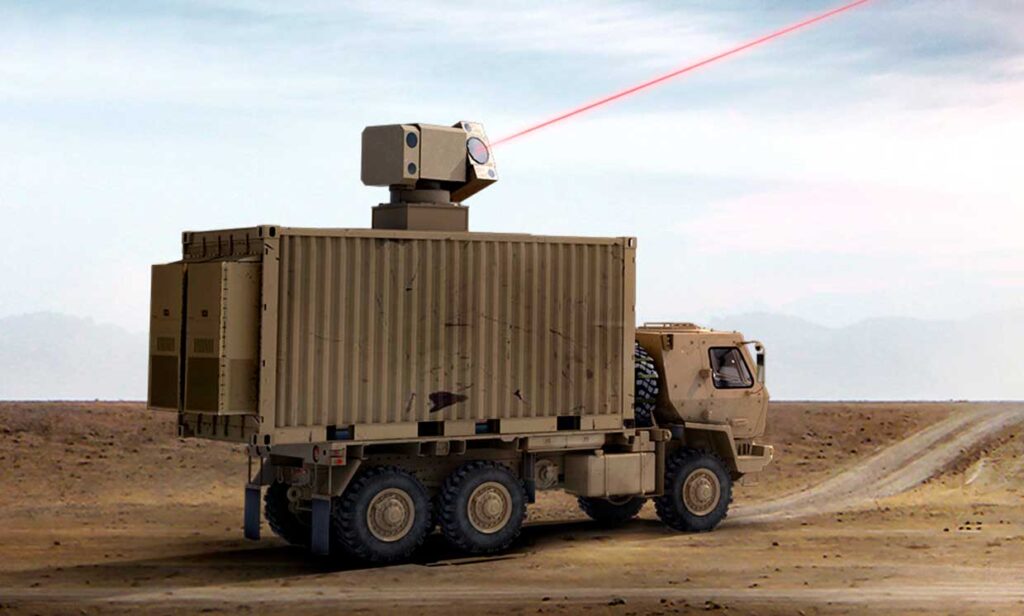 The Pentagon began developing work on electrically powered solid-state laser weapons two decades ago. By 2013 the Navy was testing a 30-kilowatt fiber laser on a ship. Then focus shifted to fiber lasers in the 50- to 100-kilowatt class. Now aerospace giant Boeing has teamed with General Atomics to build lasers achieving the 250-kilowatt threshold needed to defend against nuclear missiles, reports IEEE Spectrum.
The design of high-energy solid-state lasers entails a tradeoff between size, weight and power, and the problem of dissipating heat. General Atomics had the idea of developing a liquid laser, considered crazy at the time, but DARPA funded it. Liquid lasers are similar to solid-state lasers but they use a cooling liquid that flows through channels integrated into the solid-state laser material. The trick was achieving a perfect match in the refractive index between the liquid and the solid material.
The goal was to build a system that would weigh about 750 kilograms (about 1,650 pounds) and fit into a fighter jet. In 2015 General Atomic tested a prototype for live-fire tests. General Atomics is now on its seventh generation. Recent improvements have enhanced beam quality and created the ability to emit beams continuously or in pulses, giving more flexibility in attacking targets.
The deal with Boeing will develop a high-power, lithium-ion battery system able to store three megajoules of energy.