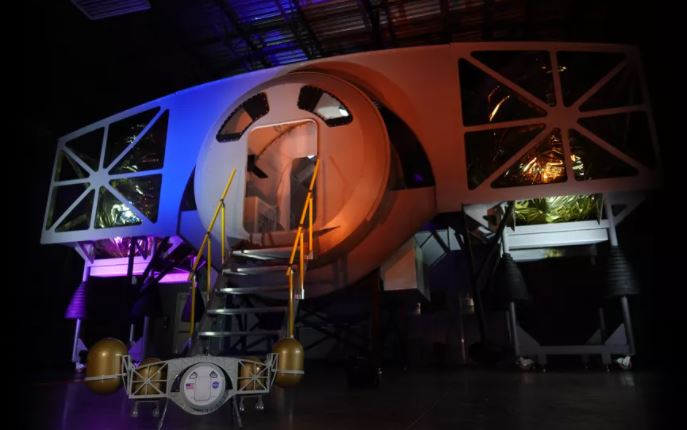 Dynetics, a Huntsville, Ala.-based developer of space systems and technologies, has developed a full-scale mock-up of the lander it hopes will carry astronauts to the Moon. The prototype includes a crew module, deployable solar arrays and propellant tanks for lunar descent and ascent.
"Our team is pleased to bring this system to life," Kim Doering, Dynetics vice president of space systems, said in a statement. "Our reusable, sustainable approach is ready to support a safe and successful hardware delivery for NASA's mission."
Dynetics is one of three prime contractors selected to design an integrated lander system for NASA's Artemis Human Landing System Program, which has set the goal of returning humans to the Moon by 2024.
The prototype will enable the development team to test crew activities within the module. Explains the company; "The flexible design is readily reconfigurable, allowing the human systems integration team and flight crew to review and provide feedback on early concept designs and executive quick-turn iterations."