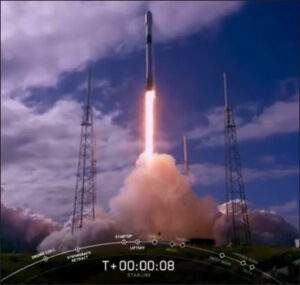 The near-term business model of SpaceX is to build a constellation of satellites to deliver cheap, space-based broadband service. The biggest obstacle may not be putting the 100-plus satellites into orbit, reports CNN. It may be connecting with the ground.
The big question is how customers will access the network. Customers of the Starlink service would need high-tech antennas they can stick on the roofs or yards to establish an Internet connection. The technology exists. But SpaceX needs to build terminals that are affordable, reliable and low maintenance.
The company is putting "a lot of engineering" resources into developing the terminals, said Gwynne Shotwell in a recent meeting with reporters. "Because if we don't get it right, we're in deep doo-doo."
In the 1990s several well-funded ventures attempted to build satellite constellations to service roughly half the world's population lacking access to traditional Wi-Fi and cell services. All of them changed plans, went bankrupt or liquidated after realizing it would be impractical. Antenna technology has come a long way since the 1990s, but observers predict it will be difficult for SpaceX to build terminals at price points needed to grow the market enough to turn a profit.
Telecom services like Dish Network rely upon satellites in geosynchronous orbit about 20,000 miles from Earth. The drawback is that traveling 20,000 miles and back creates frustrating delays for users. SpaceX would solve the latency issue by using satellites that orbit about 340 miles overhead. But that creates a new problem. The antennas on the ground have to maintain connections with the satellites as they streak across the sky.
Bill Milroy, chief technology officer at U.S.-based antenna maker ThinKom, thinks it could get the price of a terminal down to $1,000, about the price of an iPhone 11. But attracting customers in poor regions of the globe at that price would be difficult. SpaceX would need to get the price down to $150 a piece to make significant inroads.