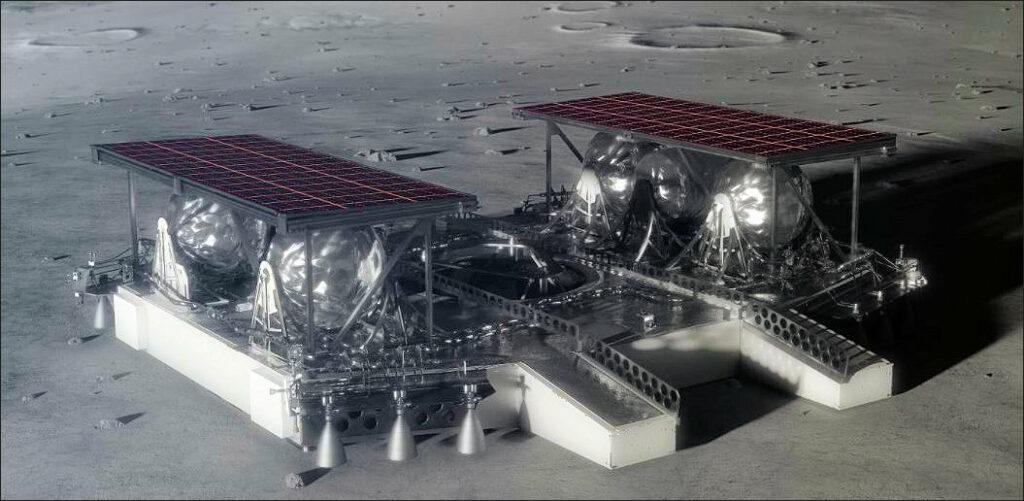 While Earth-based entrepreneurs work on developing reusable launch vehicles to reduce the cost of boosting people and material into space, NASA researchers are working on what a Tech Crunch.describes as robotic "pallet lander" concept to make lunar landings as reliable and cheap as possible,.
"This lander was designed with simplicity in mind to deliver a 300 kilogram rover to a lunar pole," said Logan Kennedy, the project's lead systems engineer in a NASA press release. "We used single string systems, minimal mechanisms and existing technology to reduce complexity, though advancements in precision landing were planned to avoid hazards and to benefit rover operations. We keep the rover alive through transit and landing so it can go do its job."
"While most subsystems use off-the-shelf parts, one emerging technology needed for a lander like this would be Terrain Relative Navigation used for precision landing," said Kennedy. "Testing is under way!"
As described by Tech Crunch, the space pallet would ride aboard a commercial launch vehicle, such as a Dragon atop a Falcon 9 rocket. The vehicle would get the pallet and its rover payload into a trans-lunar injection trajectory, and a few days later the space pallet would perform the necessary landing maneuvers: attitude control, landing site selection, braking, and a soft touchdown with the rover's solar panels facing the sun.
Once on the surface, says Tech Crunch, the rover would go do its thing. The lander would take a few surface images and characterize its surroundings for the team on Earth, then shut down permanently after eight hours or so.
The concept does not envision the lander surviving the lunar night. However, NASA is exploring the concept of extending the life of the space pallet by adding solar panels to power scientific instruments and experiments.